Umio Assemblage Model of Embodied Health Experience and Affective Capacity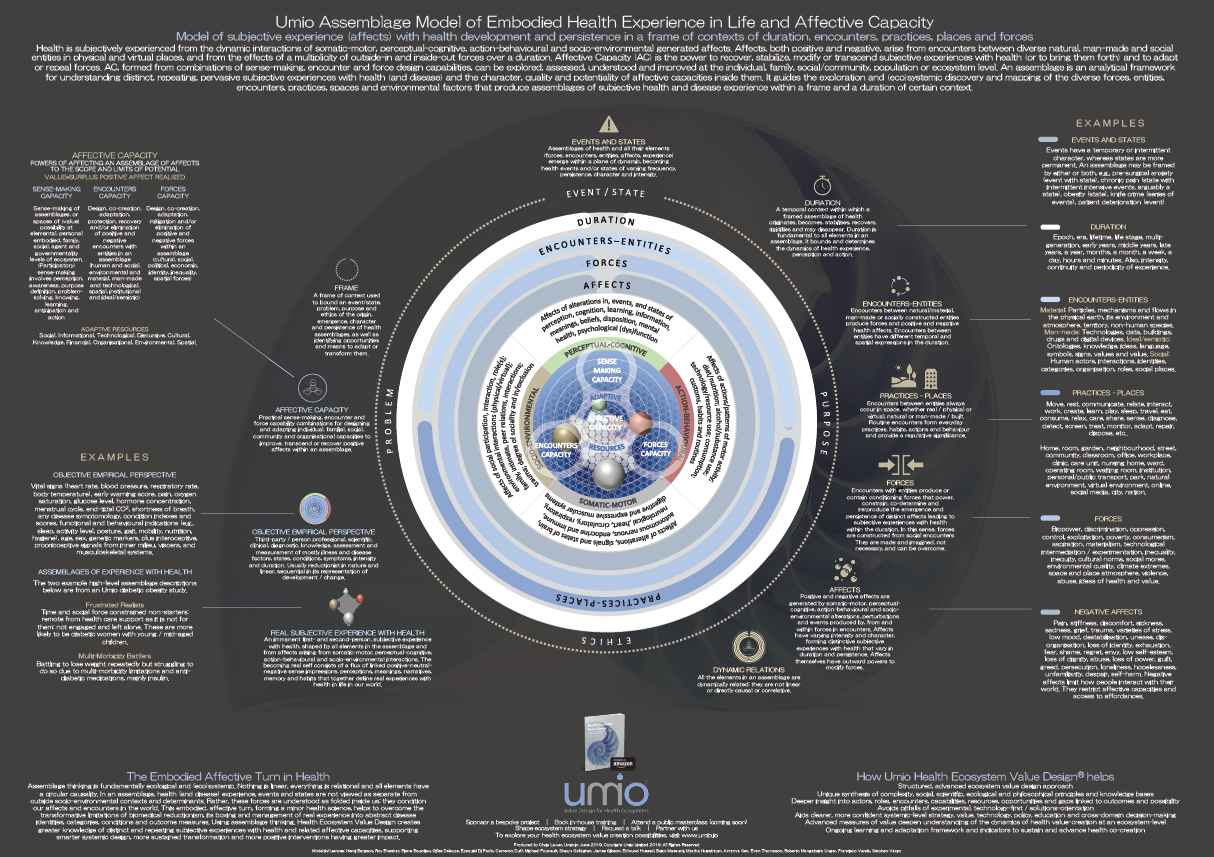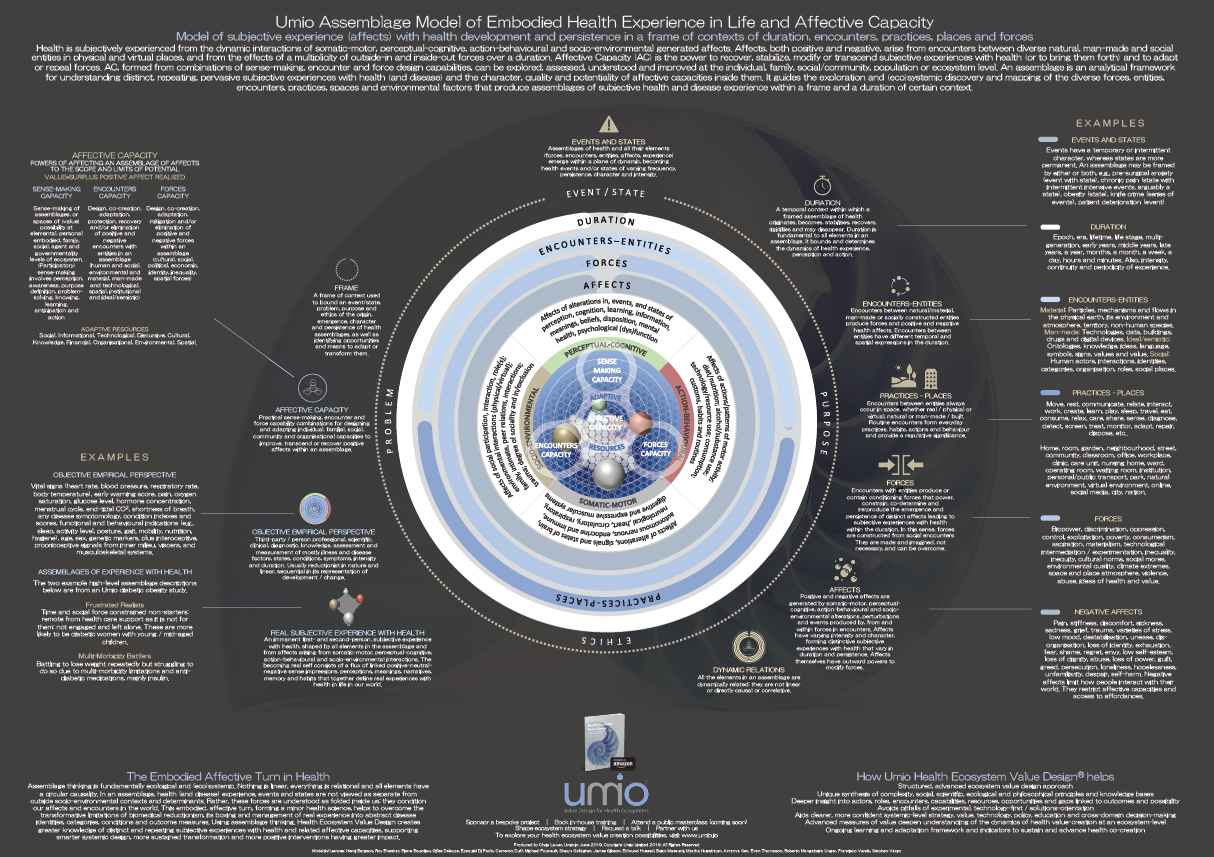 Umio Assemblage Model of Embodied Health Experience and Affective Capacity
Bulk Orders
For bulk purchases, please contact me at [email protected] to discuss your requirements.
About this item
This high-quality, gloss A0/A1/A2 poster displays the Umio model of subjective experience with health (or affects) in a frame of contexts of duration, encounters, practices, places and forces.
An assemblage is Umio's analytical framework for understanding distinct, repeating, pervasive subjective experiences with health (and disease). The model guides the exploration and relational mapping (using Umio templates) of the diverse forces, entities, encounters, practices and spatial factors that produce health and disease in real experience, within a frame and duration of context. It is also a design tool for co-creating propositions and interventions of any kind. Assemblage thinking is fundamentally (eco)systemic. Nothing is linear, everything is relational, and health is not viewed as separate from social-environmental contexts. Social determinants do not exist outside our real experience with health but are folded inside us and in our encounters in the world. This relational turn rejects the notion of outcomes, identities and categories of health and disease. In doing so, it builds more intimate knowledge and understanding of lived, real experiences with health in life, and allows us to better see the forces that shape, inhibit and reproduce them.
The poster makes an ideal teaching resource or a useful reference when co-creating value in a collaborative environment.
Format: Print poster
A0 Size: H 841 x W 1189 mm / 33.1 x 46.8 in
A1 Size: H 594 x W 841 mm / 23.4 x 33.1 in
A2 Size: H 420 x W 594 mm/ 16.5 x 23.4 in
Finish: Gloss
Paper grade: 180 gsm
PACKAGING
Secured within a cardboard roll and exterior box
ENVIRONMENTAL INFORMATION
Paper
For coated Gloss posters, we use a paper that is 55% recycled - a fantastic, environmentally friendly alternative when no cost-effective, 100% recycled, coated paper is available today.
Inks
Printed with eco-friendly inks, which contain sustainable vegetable oil instead of mineral oil, and do not compromise the quality of our work. You can be rest assured that the high quality prints are contributing to the health of our environment.